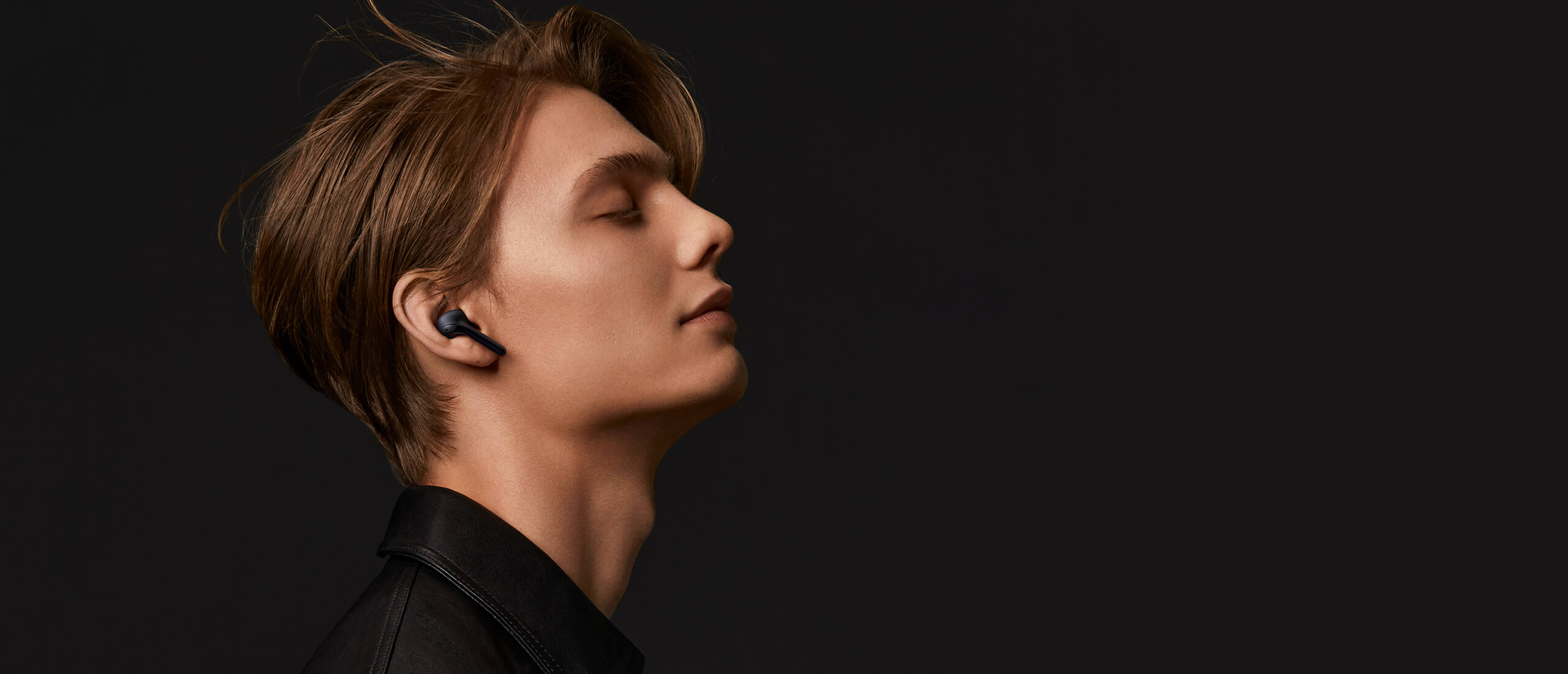 Buds 3
Feel the beat, lose the noise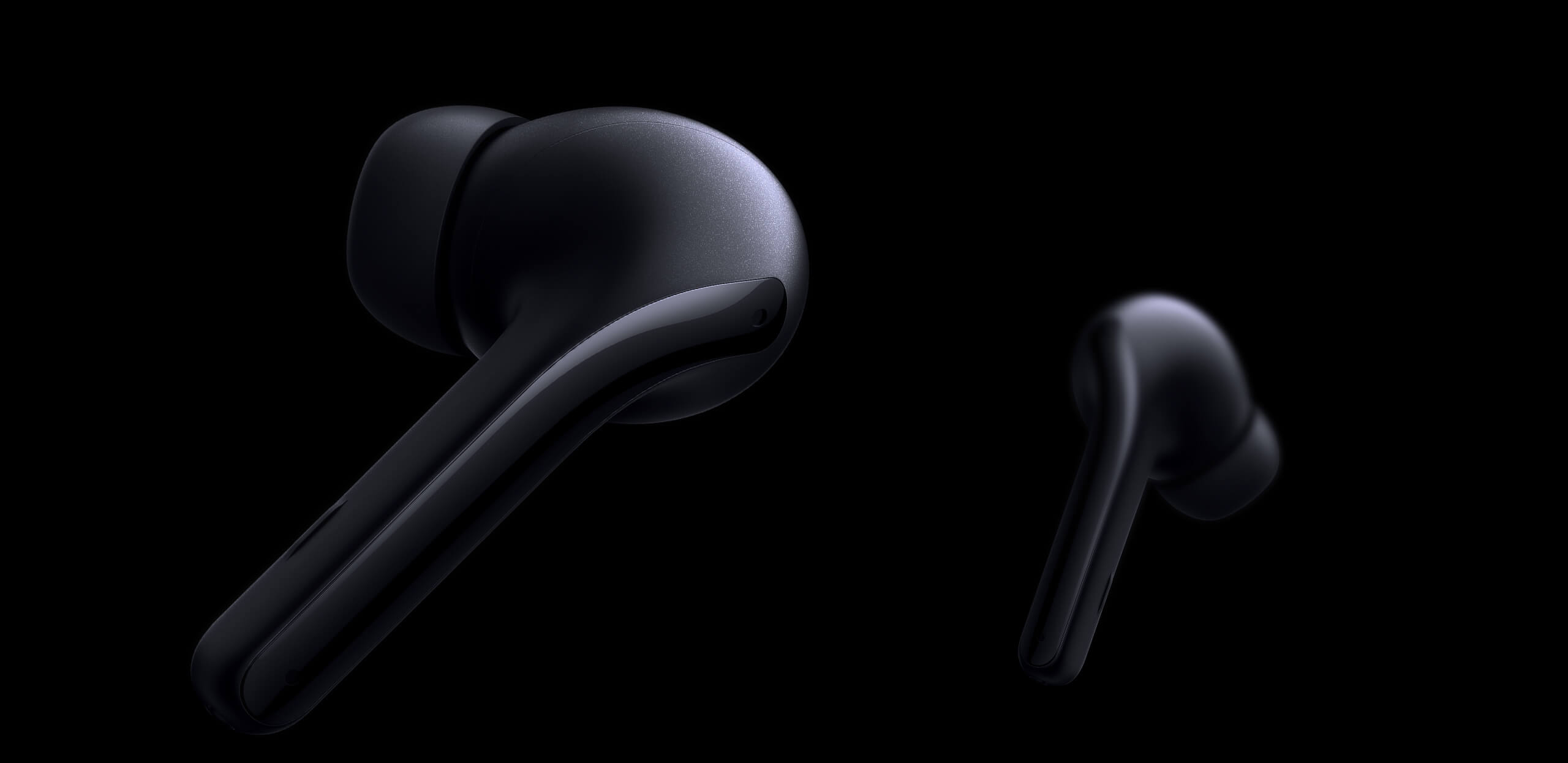 Active-Noise-cancelling earbuds that go beyond noise cancellation
While maintaining flagship noise-cancelling features,
it also excels in terms of sound quality.
All you need to do is close your eyes and listen to the sound.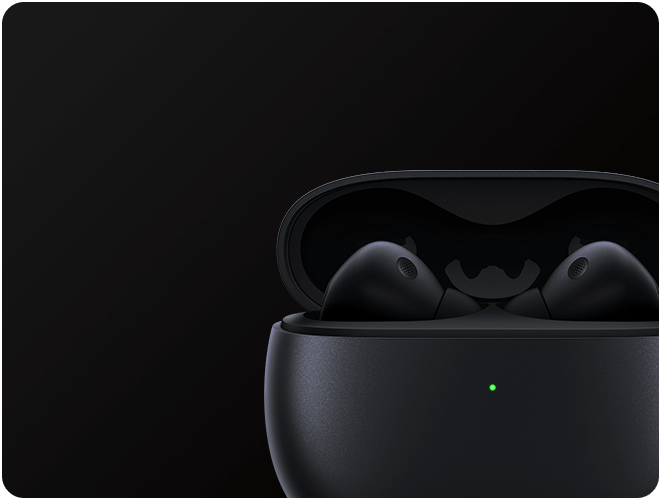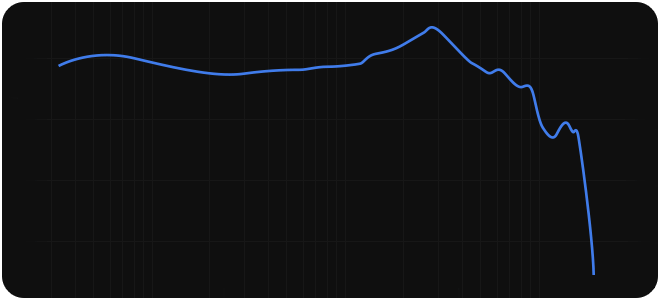 Tuned in line with the Xiaomi HRTF curve
Studio-level calibration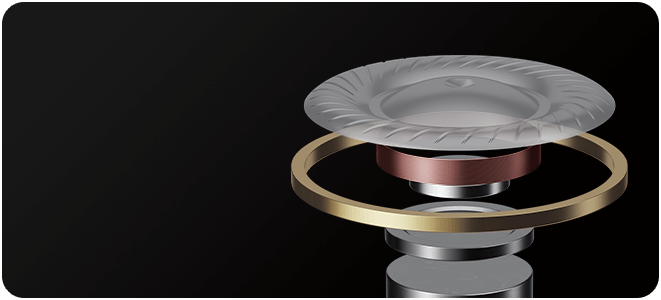 Super sensitive
dynamic driver
Precisely restores
sound details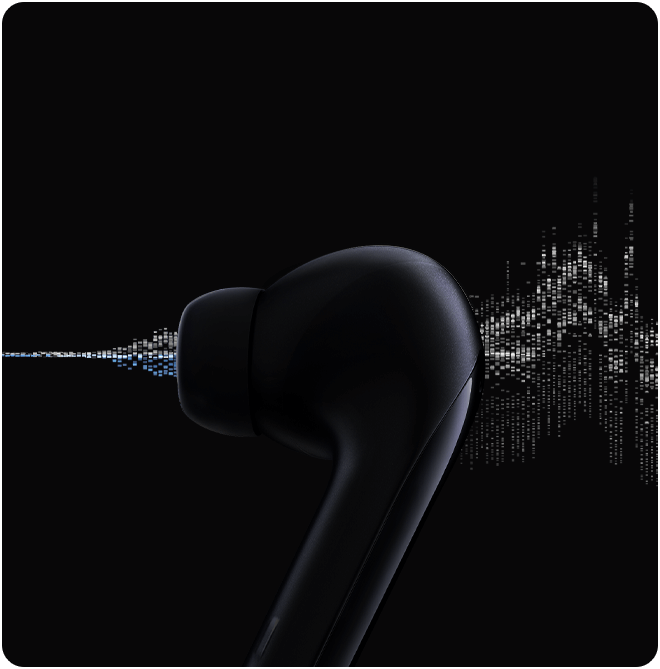 Up to 40dB*
3 ANC modes for noise cancellation
Transparency modes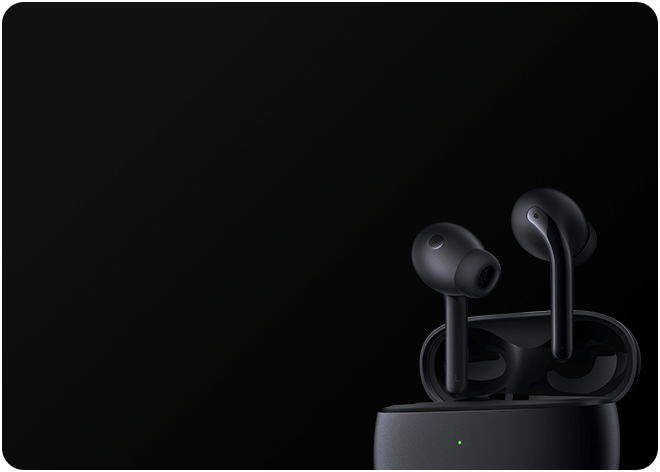 Up to 7 hours Up to 32 hours
Battery life on one full charge* Used in conjunction with
full charge* the charging case*
Features long battery life
and wireless charging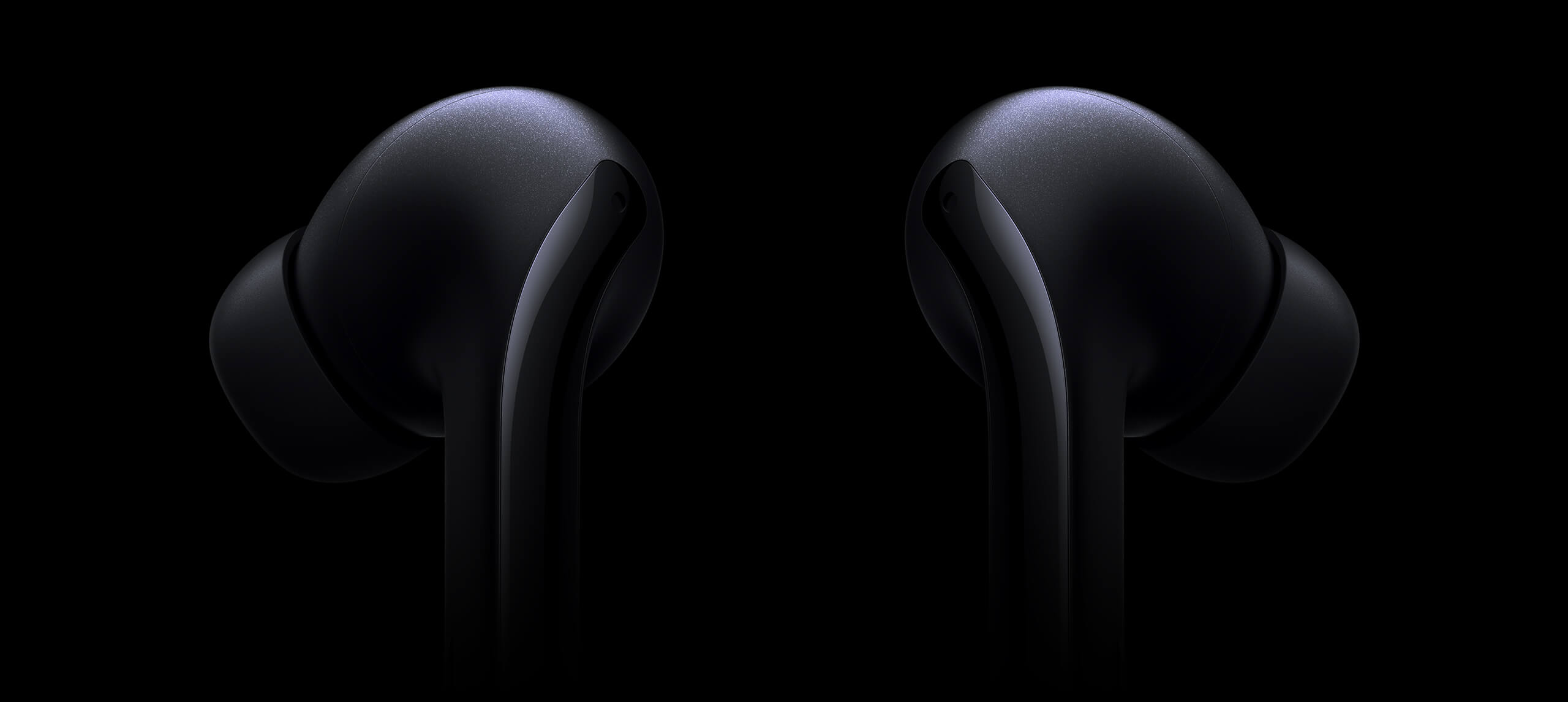 Flagship-level hybrid noise cancellation
Filters out ambient noises for you
Superior Active Noise Cancellation experience is a must.
Feedback, feed-forward and talk microphones
collaborate to provide steady noise cancellation in all scenarios.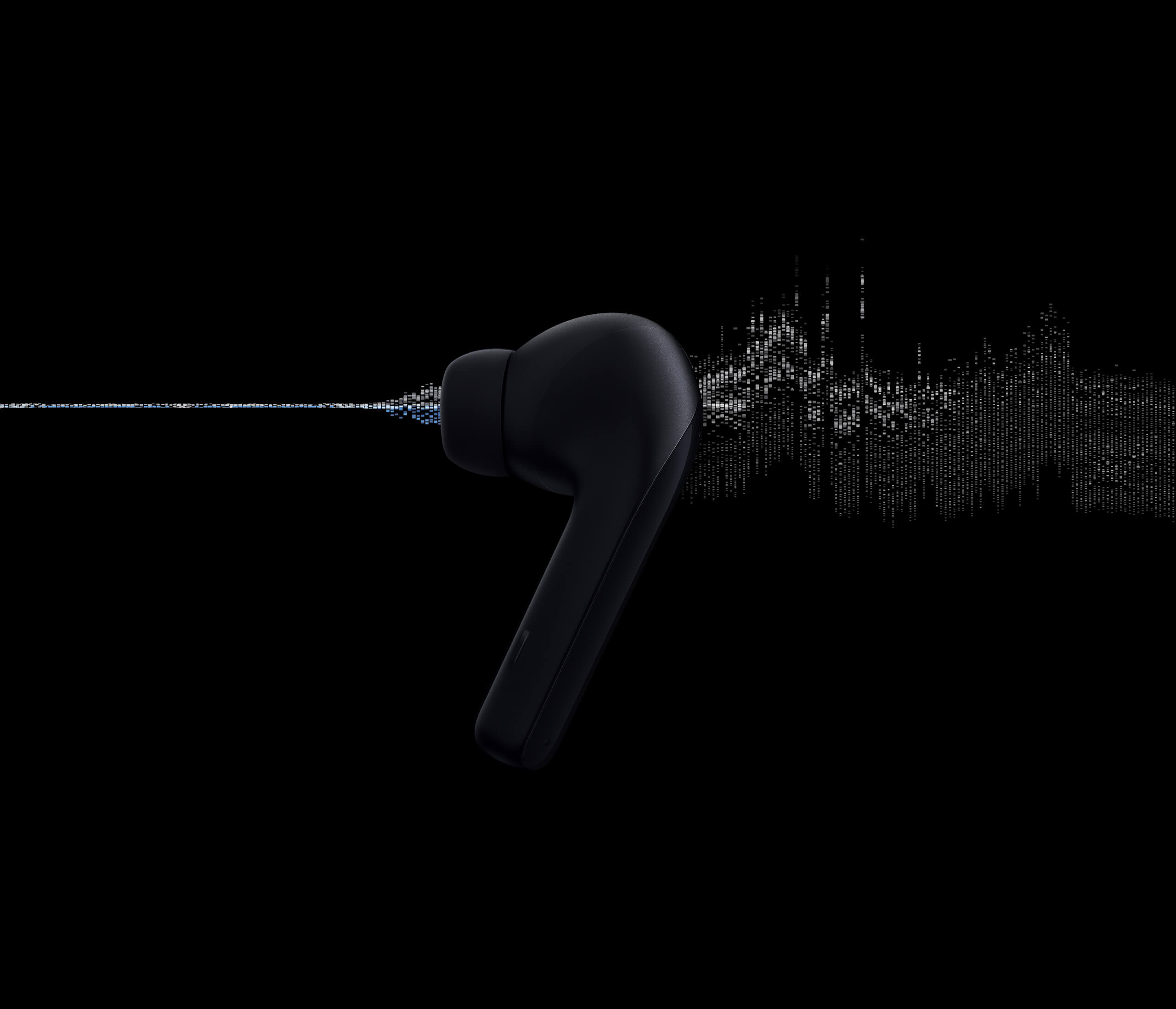 Removes up to 40dB unwanted noise
Allows you to enjoy a quiet world
Broadband active noise cancellation
Noise cancelling depth of up to 40dB, can reduce background noise by up to 99%*.
Either in a noisy outdoor environment or inside an underground train,
collaborate to provide steady noise cancellation in all scenarios.
3 modes available for noise cancellation
Meet your specific noise
cancellation demands
Select the proper mode in response to different degrees of ambient noises
to prevent excessive ear pressure and make your noise
cancellation experience more comfortable.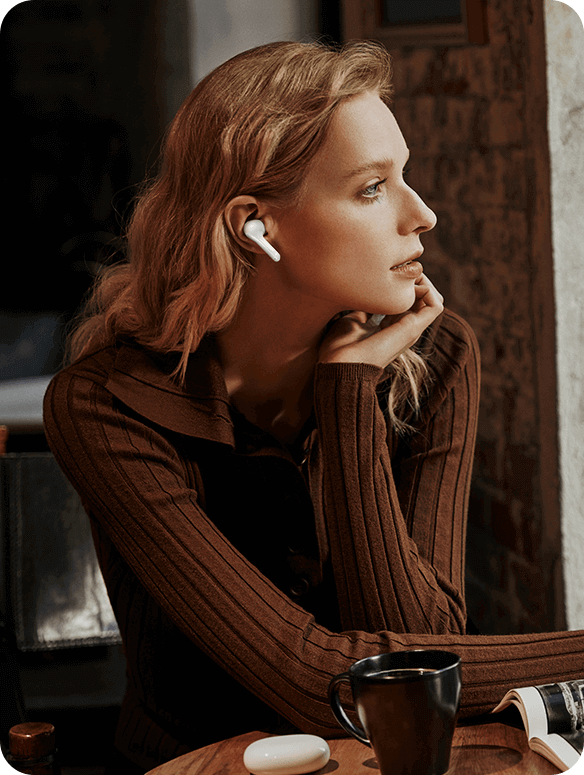 Balanced mode noise cancellation
Cafes, parks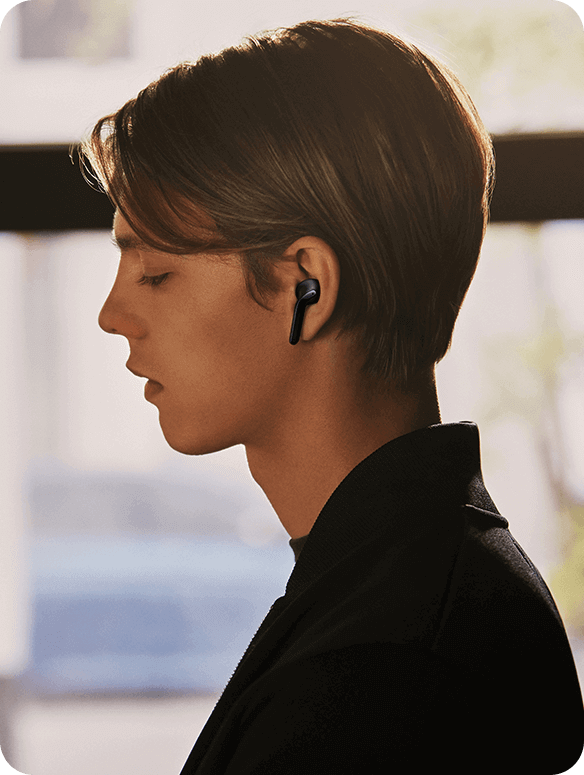 Light mode noise cancellation
Offices, libraries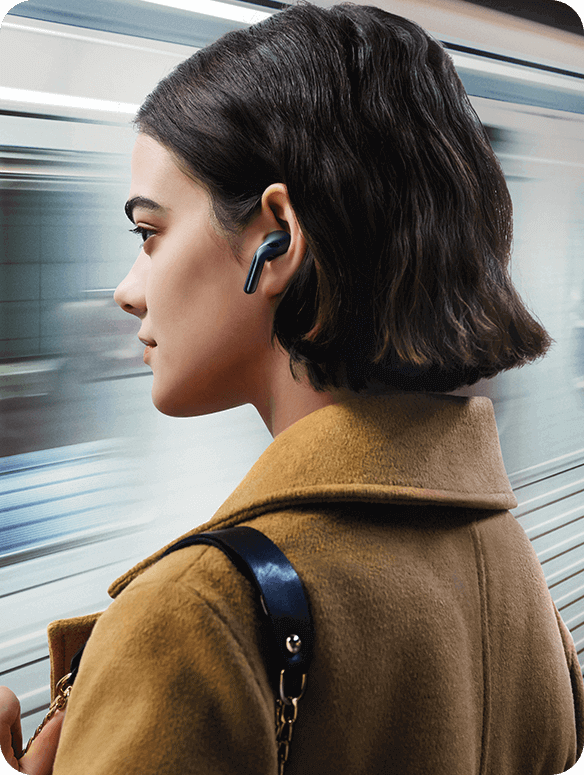 Deep mode noise cancellation
Underground trains, airports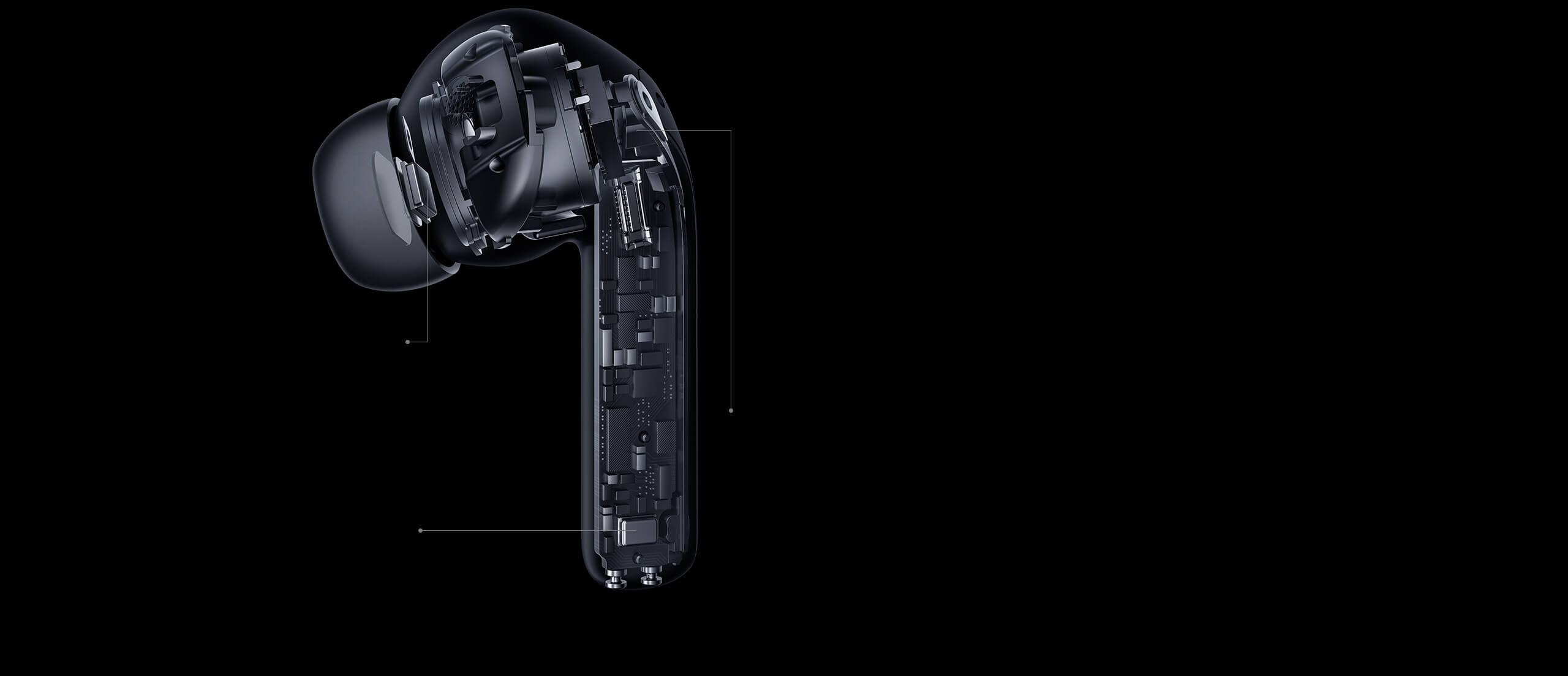 Feedback microphone
Feed-forward microphone
Talk microphone
Triple-microphone environmental noise cancellation
for clear calls
Layered voice filtering
Clearer call experience
Feedback, feed-forward and talk microphones work
together to accurately cancel ambient noises and
retain voices with the assistance of call noise
cancellation algorithm enabled through the neural
network model. This allows for clear conversations
even in noisy environments.
Dual transparency modes
Talk freely while
wearing earbuds
In transparency mode, listen to music while
still hearing ambient sounds.
Switch to enhance voice mode* for relaxed
conversations even with your earbuds on.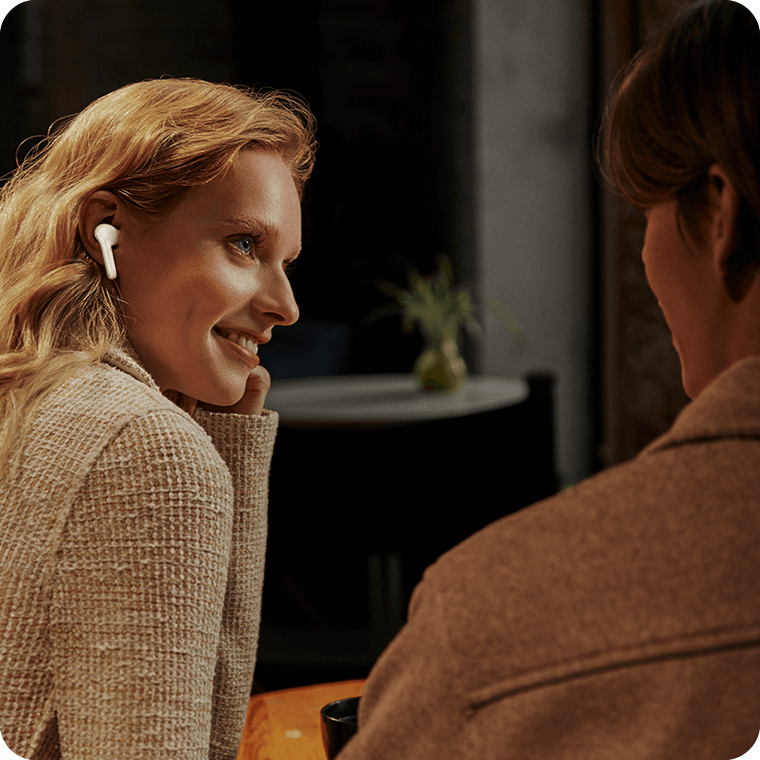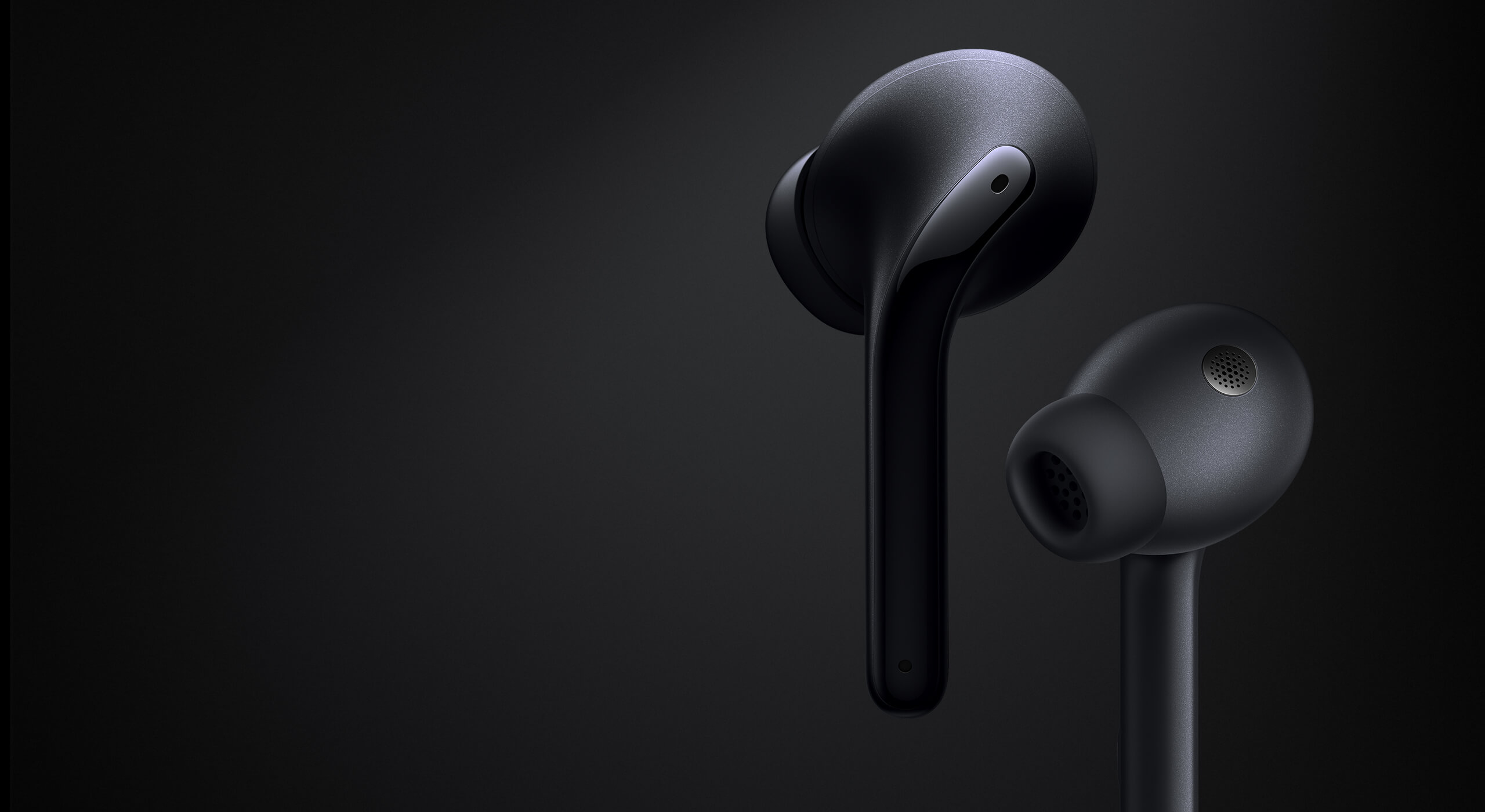 HiFi sound quality
Takes your listening experience
to a whole new level
Outstanding sound quality in spite of focusing on noise cancellation.
With the sophisticated dual-magnet dynamic driver, every component
can pass the rigorous test; in addition, with the Xiaomi HRTF
professional tuning curve, sounds can be restored to their original states.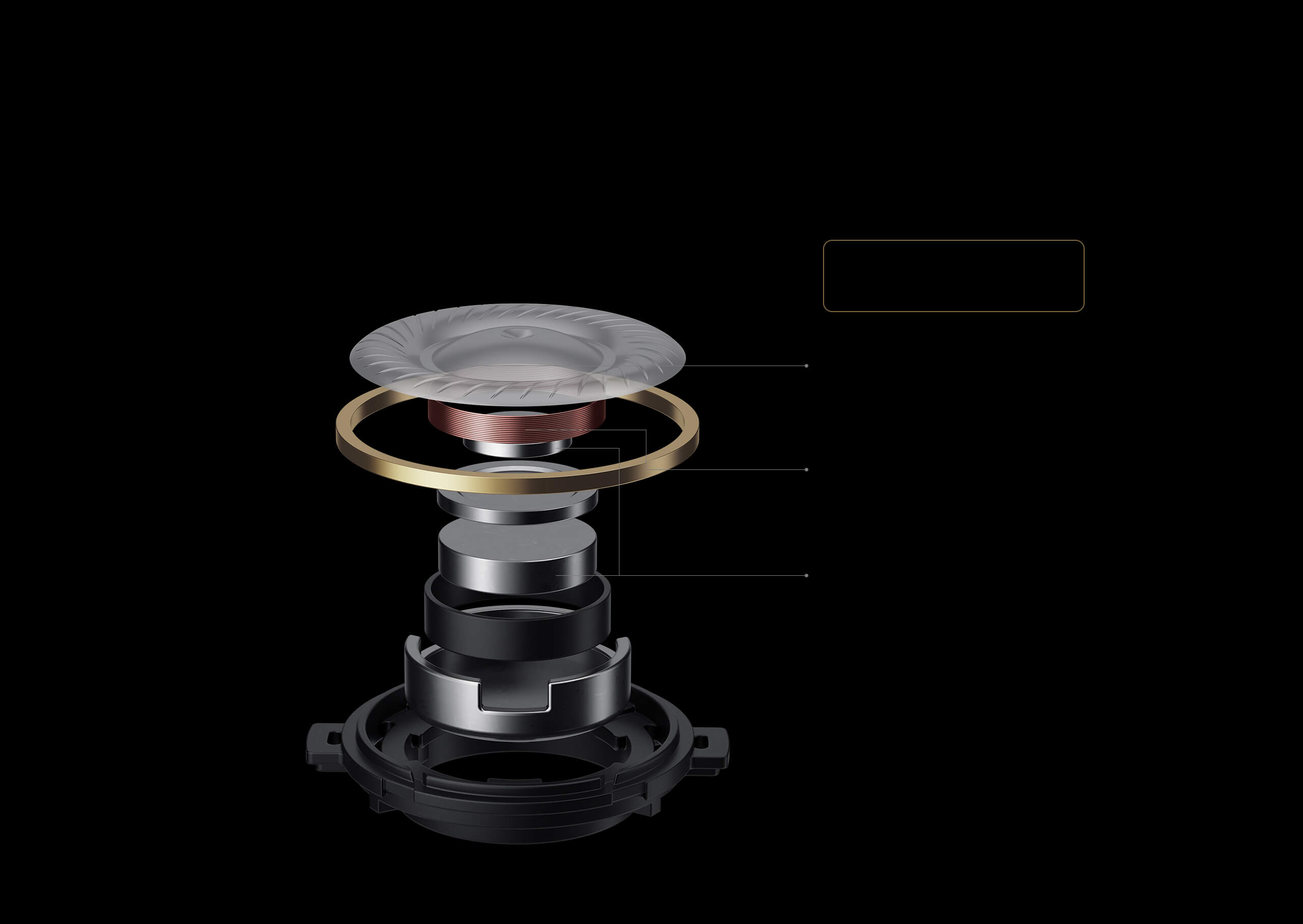 Total harmonic distortion≤0.07%*
Every detail is faithfully reproduced
* THD ≤ 0.07% @1 kHz, 94 dB SPL. Source: Xiaomi Sound Lab
Dual-magnet dynamic driver
Reflects the subtle detail of sounds
Highly rigid diaphragm
reduces high-frequency breakup vibration.
High tones are layered, crisp and clear.
Japanese Daikoku CCAW coil
covers high, medium and low-frequencies.
Coil is ultra-light and highly responsive.
N52 dual magnets
are super magnetic and highly dynamic,
reducing distortion rate of earbuds.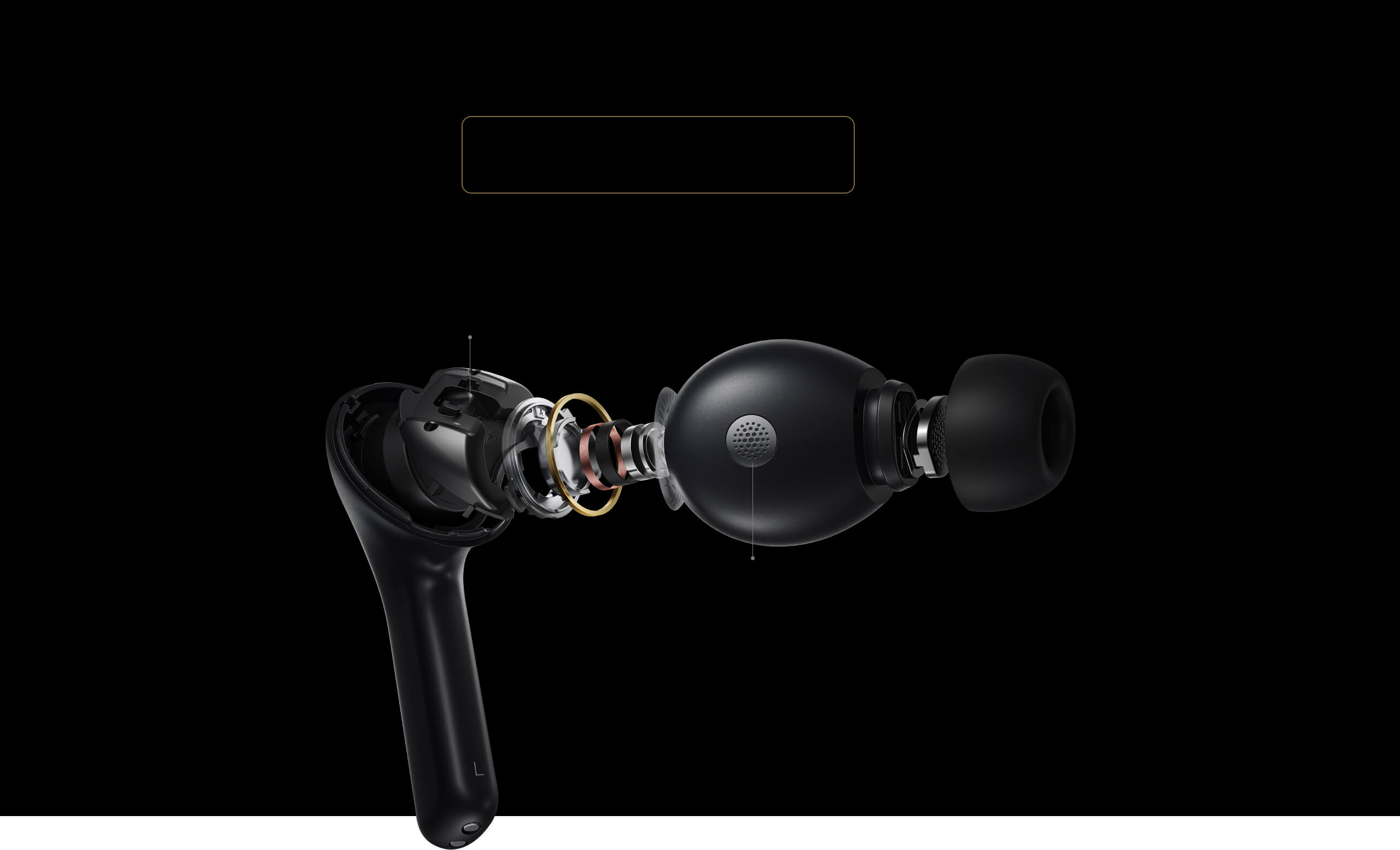 Separate back cavity + metal mesh vent
Precisely control low-frequency dynamics
Separate back cavity
naturally creates an area without interferences,
and guarantees the sensitivity of the dynamic driver unit.
Large metal mesh vent
flexibly adjusts the air pressure inside the cavity,
reducing the loss from vibration of the dynamic driver unit.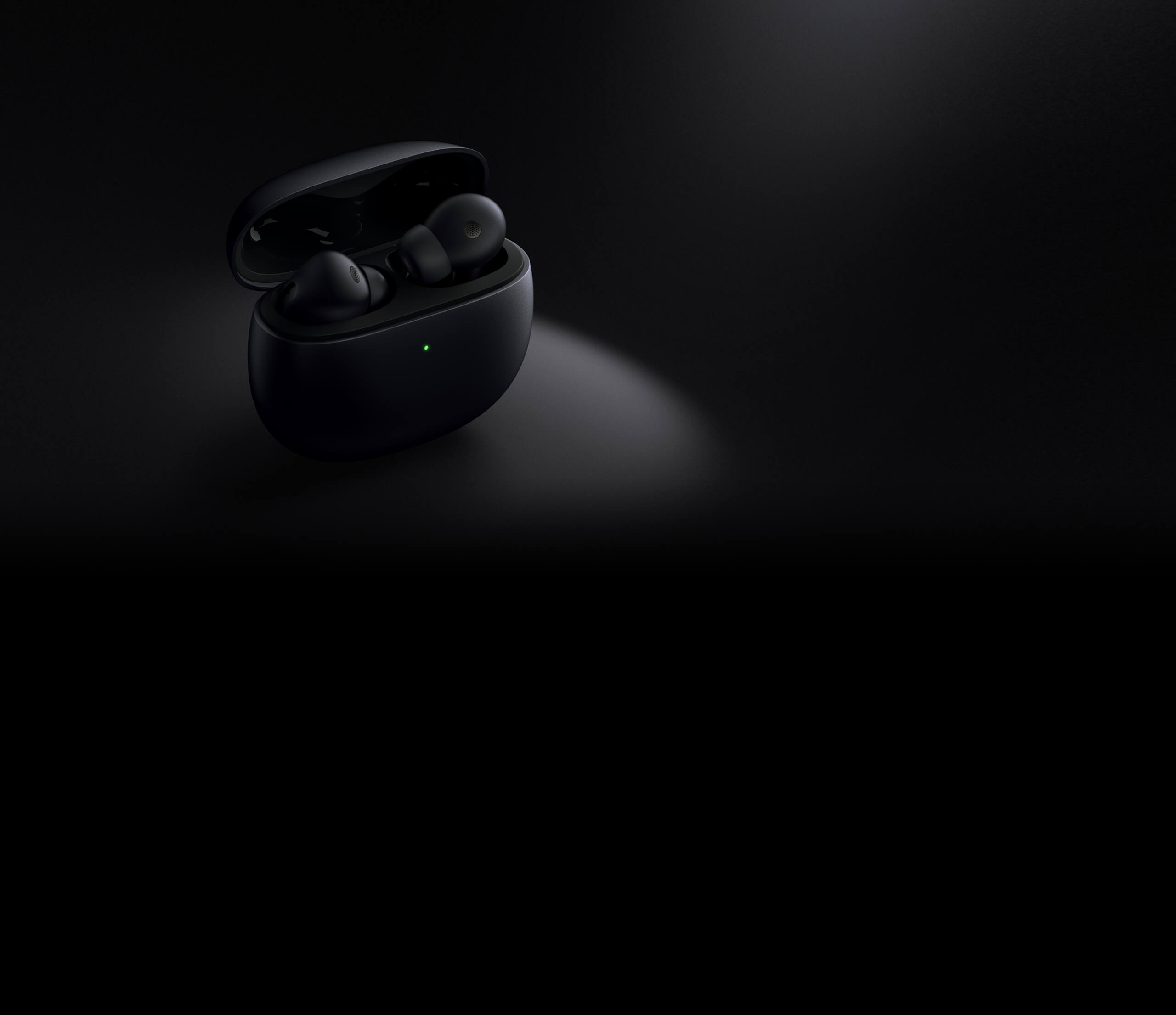 HRTF professional tuning
Restores to studio-level
sound quality
As if you are personally
on the scene
Moderate bass tones
Give you a natural low-frequency experience,
both bass-rich and immersive.
Clear high tones
More detail is preserved at higher frequencies,
while smoothing the sibilance to improve
transparency, to ensure great music and
beautiful sound.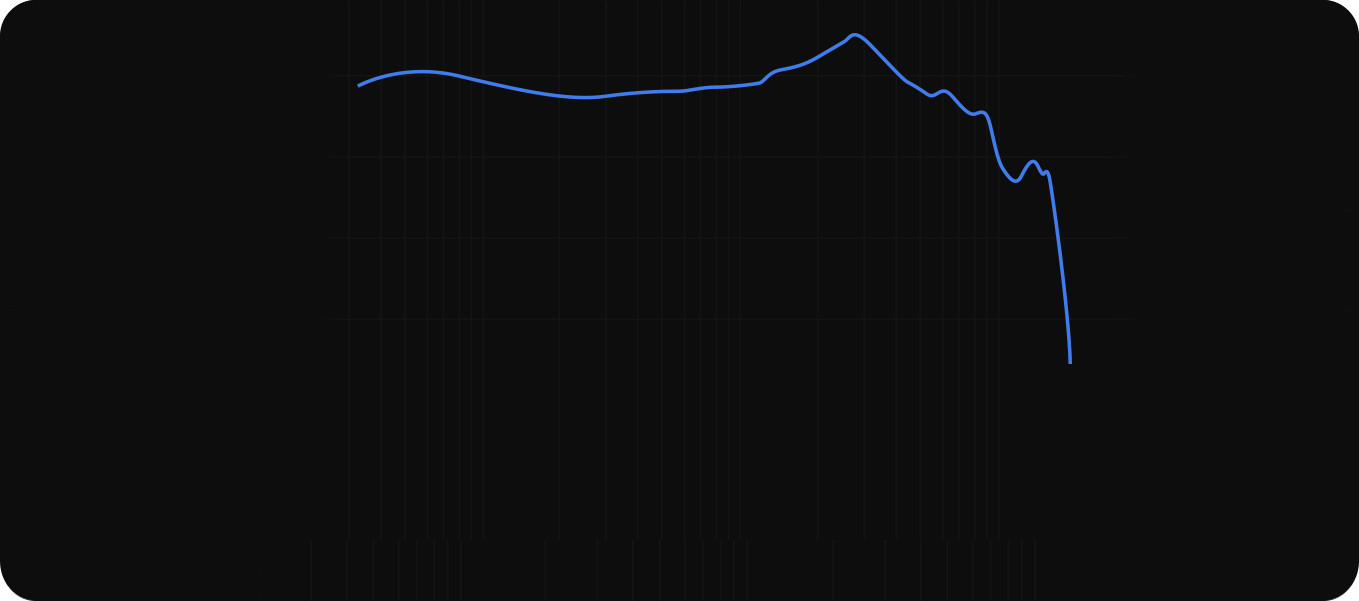 Professional tuners from Xiaomi Sound Lab delicately calibrate frequency response curve based
on physical acoustics and psychoacoustics.
When wearing the earbuds, you feel like being inside a studio, with pure and immersive sound
directly into the eardrums.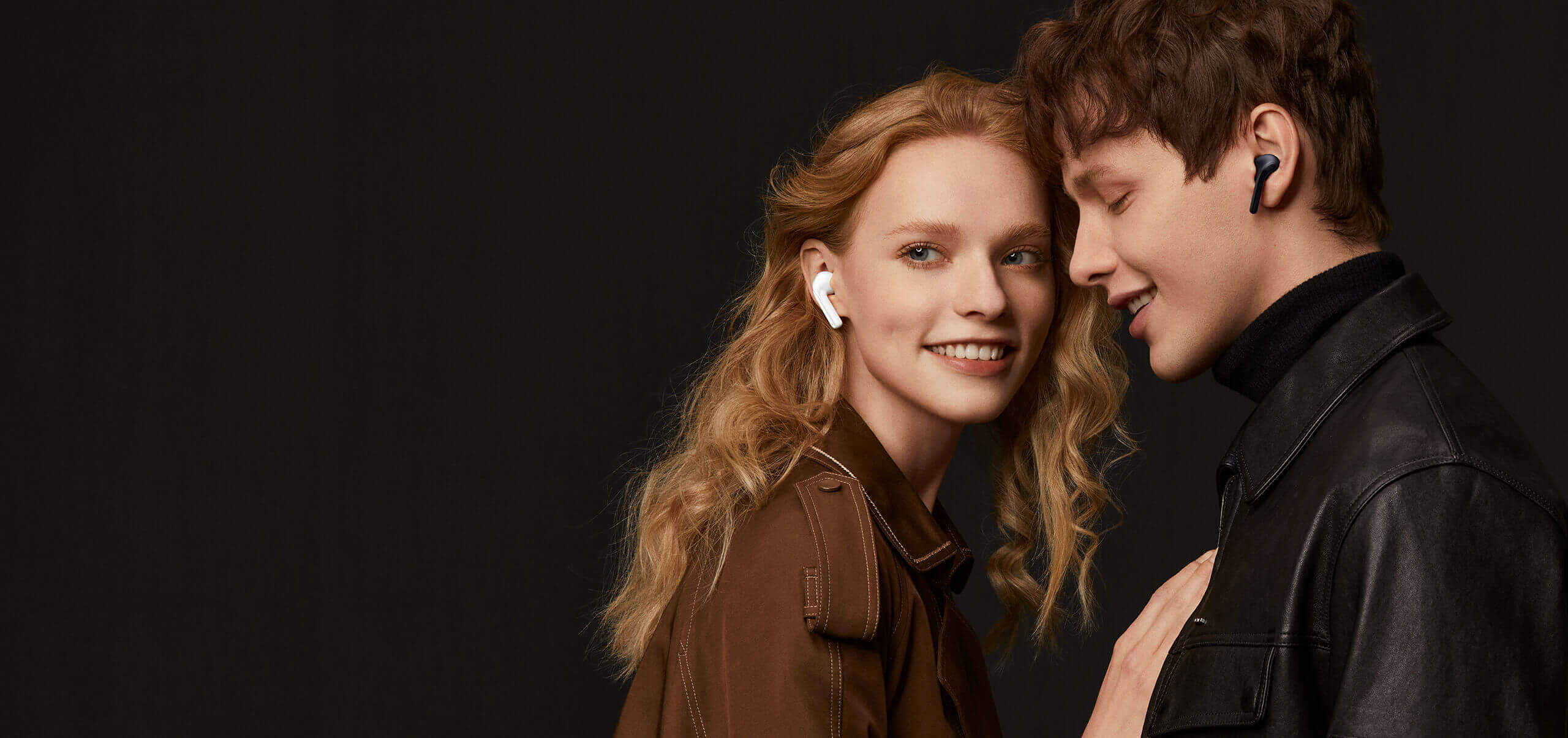 Flagship-level experiences
We attend to every detail,
taking everything
into consideration.
More close-fitting wearing experience,
longer battery life,
smarter dual-device connections.
Under any scenarios,
it provides an optimal user experience for you.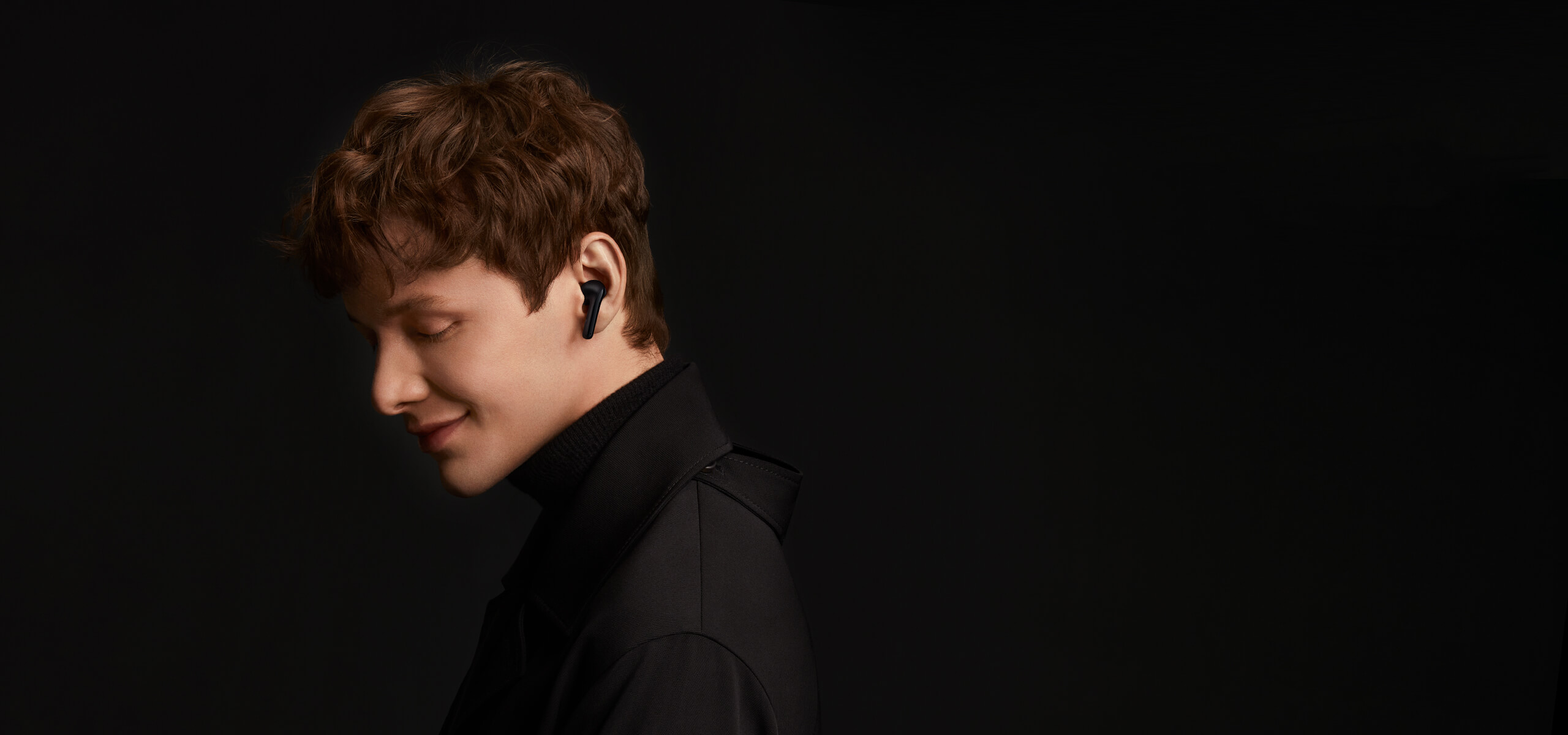 Ergonomic design
Lightweight, stable,
close-fitting
You feel comfortable after
wearing for long hours
4.6 g lightweight body, multi-point refined design.
The optimised structure with overlapping gravity centres
precisely forms a stable triangle around the tragus, antitragus
and auricular concha.
This provides you with more comfortable in-ear experience.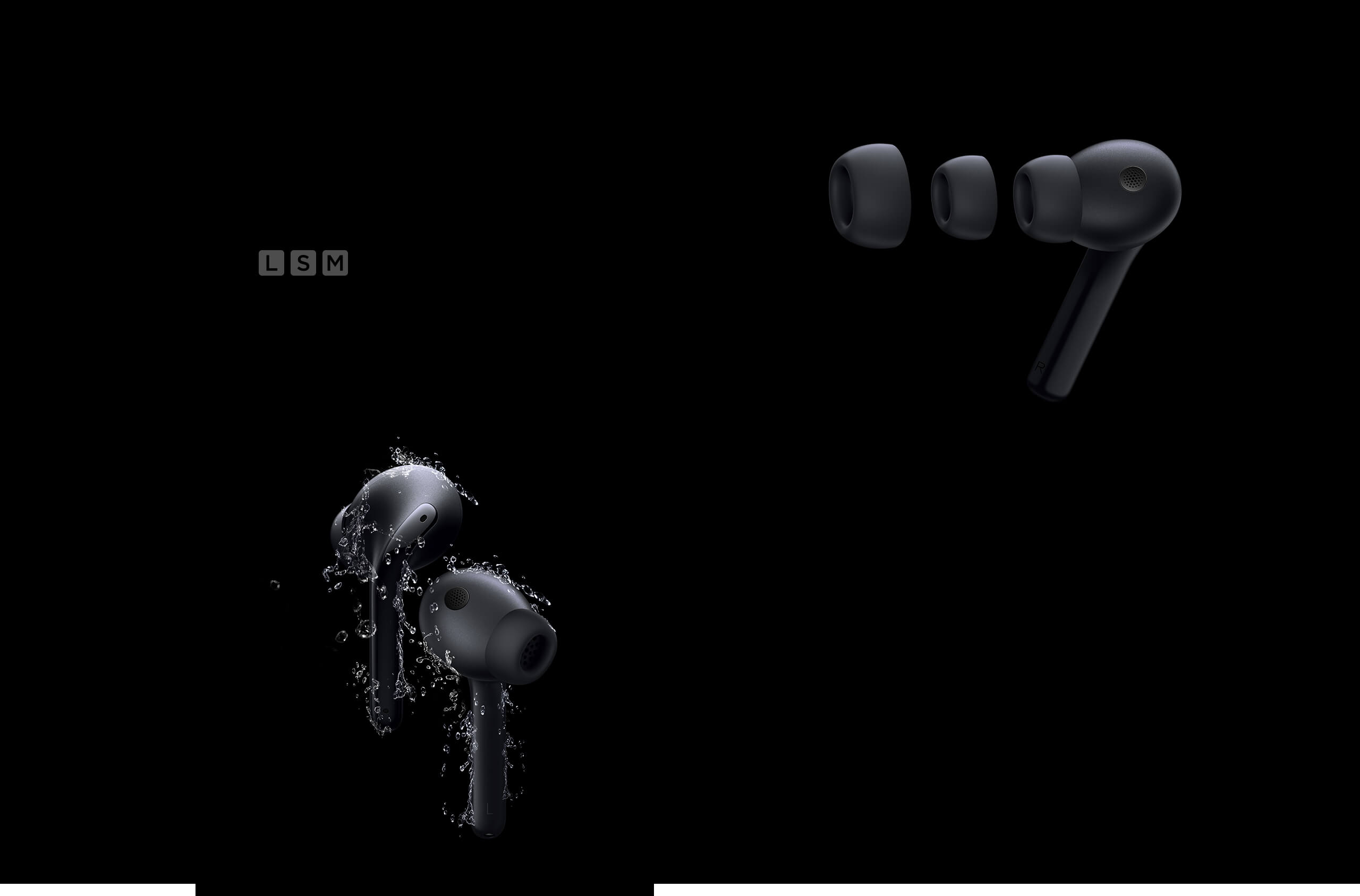 Picking the right size
allows for a more comfortable wear
IP55 dust and water resistance*
A good choice for you during
workouts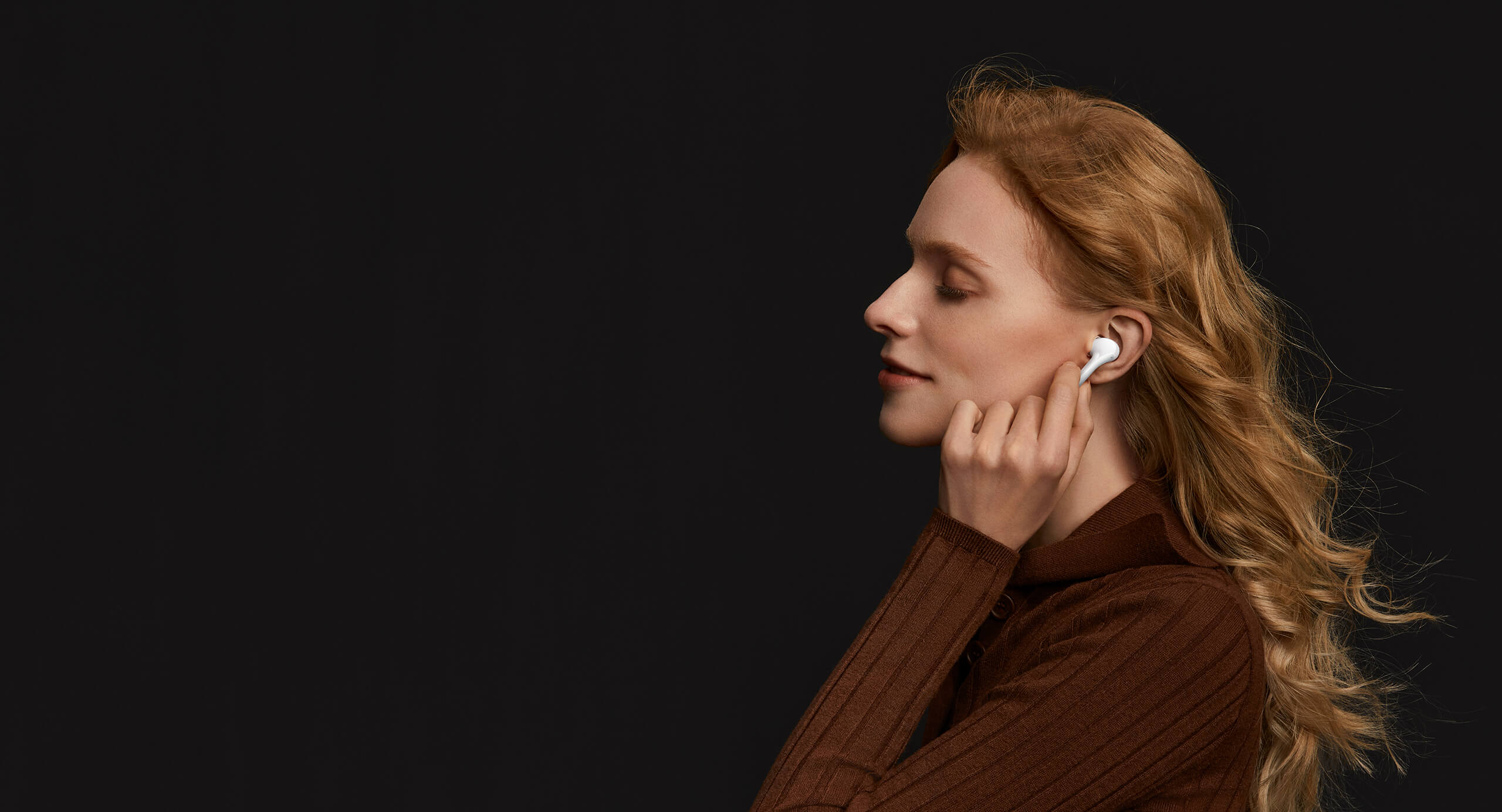 Pinch control
Your commands
can always be responded
Pinching like on a physical button can effectively prevent
accidental operation or delay. Once pinched, you can get
accurate response to easily switch modes, pause the music or
select other functions.

Pinch and hold left/right earbud
Active noise cancellation mode/transparency mode

Pinch once on left/right earbud
Music play/pauseAnswer/end a call

Pinch twice
Skip to next track Decline an incoming call

Pinch three times
Skip to previous track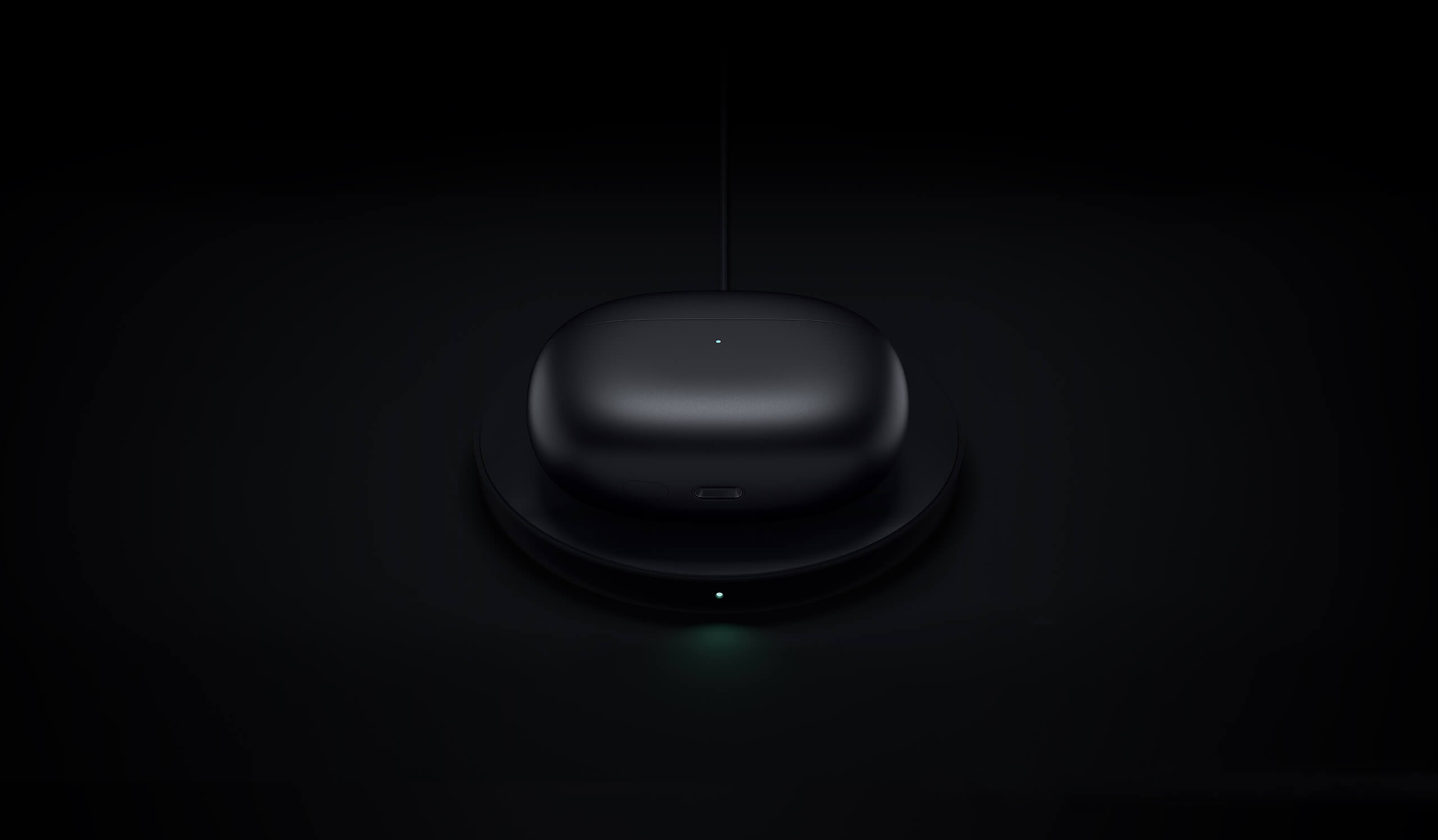 Ultra-long battery life + wireless charging
Make music a greater part of your life
Up to 32 hours* of playback time when used in conjunction with the charging case.
The charging case supports the Qi* wireless charging protocol, compatible with various charging devices.
Up to 7 hours
Battery life with single recharge (with ANC off)
Up to 32 hours
Used in conjunction with charging case (with ANC off)*
* Earbud battery life data from internal test carried out by the manufacturer. Actual data may vary depending on volume and surroundings. Refer to footnotes for details.
*The wireless charging base shown in the image is not included in the package and must be purchased separately.
Fast pairing
MIUI Pop-up for Quick Pairing*
All you need to do to pair up is open the charging case near the smartphone and tap on the screen after the pop-up window appears.
*Refer to footnotes for specific models that support pop-up window. The product images are for reference only. Please refer to the actual product.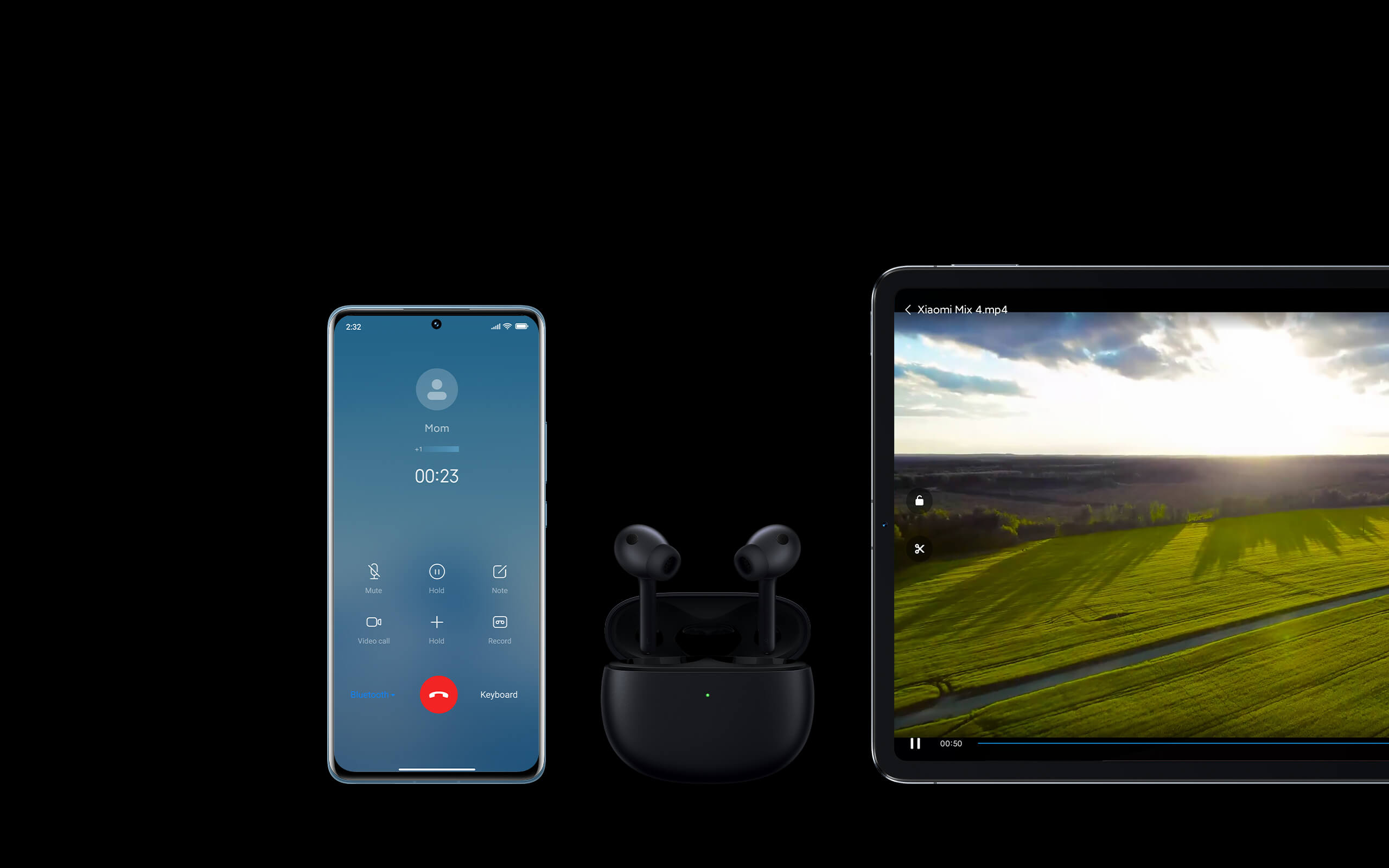 Dual-device connectivity*
Simultaneous connection with two devices
The same set of earbuds can be connected to two devices crossing platforms such as Android, iOS, and Windows simultaneously,
namely, you can stop and switch to a call while watching videos on a tablet or computer, which allows you to easily shift between entertainment and work.
*The images on this page are for illustration purposes only and may not be the exact representation of the product. Product parameters are for reference only. Some product parameters may vary due to external factors such as environment and differences in smartphone systems. Please refer to the actual product for details.
*Noise cancellation test data provided by the National Institute of Metrology, China. Actual results may vary depending on usage conditions. Pressing and holding either earbud only enables switching between the ANC and Transparency modes by default. ANC and transparency mode settings and MIUI settings available only on selected Xiaomi and Redmi devices with the latest MIUI versions. Compatible models: Mi 11, Xiaomi 11T Pro, Xiaomi 12, Xiaomi 12 Pro.
* Battery life test conditions: The earbuds' battery level is 100%, volume of the earbuds is adjusted to 50%, the Bluetooth encoding mode is AAC, and the ANC feature and transparency mode are turned off through the MIUI setting. Test item: Fully discharge the Xiaomi Buds 3 battery while playing audio until either earbud stops playing. Ensure that the charging port is free of liquid and foreign objects before charging. Earbud charging and battery life data was retrieved from internal test carried out by the manufacturer. Actual hours of use may vary depending on usage condition, charging level and environmental factors.
*When charging the charging case using a wireless charger compliant with the Qi wireless charging protocol, place the charging case with the front side facing up.
*THD≤0.07% was tested at 1kHz and 94dB sound pressure level.
*IP55 dust and water-resistant test. According to the IEC 60529:2013. Enclosure Protection Rating (IP Code), it passed the test conducted by Shenzhen Academy of Metrology & Quality Inspection. The test report no. is WT213104036. The test result showed that it is in compliance with the IEC 60529:2013 standard. IP55 rating applies to the earbuds themselves, not the earbud charging case. Please do not use your earbuds around hot water, your earbuds cannot be used when bathing or showering. Please try to avoid using your earbuds during strenuous exercise, sweat during exercise may cause damage to the device. This product is splash-proof, water-resistant and dust-resistant at the time of purchase, however, these properties are not permanent and may diminish over time with everyday wear and tear. Your warranty does not cover damage caused to your device by immersion in liquid.
*Only Xiaomi, Redmi cellphones with the latest MIUI versions support MIUI Pop-up for Quick Pairing. Compatible models: Mi 11, Xiaomi 11T Pro, Xiaomi 12, Xiaomi 12 Pro.
*The dual-device connectivity experience may vary depending on the device. Computer video app is required to support synchronous pause or resume when answering or ending phone calls.