Smart Pet
Fountain
24-hour healthy water housekeeper for pet
Circulating water spring | 4-stage filtering |
Quiet-running | Smart home connection
Xiaomi Smart Pet Fountain, winner of the 2020 IF Design Award.
Circulating water is the natural choice for pets.
Flowing water represents a clean and reliable source of water to small animals. Chronically drinking insufficient or unclean water can have serious negative effects on kidney and urinary health of pets.
Oxygen-circulating water circuit
Drinking enough water to keep away from diseases
This Xiaomi Smart Pet Fountain simulates a mountain stream, using a circular water circuit to offer oxygenated running water that meets the nature of pets and enhance their interest in drinking water.
Oxygen-rich thanks to circulating water circuit
7° incline angle for scientific drinking
Washing hair with wide water surface
Fourfold Deep Filtering
Water that pets love to drink
With the four-stage efficient deep filtering, the fine particles, hair, and residual chlorine including Ca and Mg ions that cause kidney stones are effictively intercepted and filtered, ensuring healthy and tasty water that pets love to drink.
Micropore PP membrane
PET cotton
Active carbon granules
Ion exchange resin
*It is recommeded to replace the filter element once a month. Clean the filter with clean water for two minutes before using to remove any activated carbon that may have gotton loose during transportation.
Mute system
Quieter water flow for better sleep
The height of fountain has been repeatedly tested to avoid splashing sound while attracting the pet. Diversion of water is designed for slow and quiet flowing, while overhead pump can reduce resonance. The operating noise is controlled within 30Db*. Three-stage muting brings a quiet environment.
Silent fountain outlet with natural height position
Silent water circuit division structure
Silent pump in the air is suspended to reduce noise
Brand-new solution for Smart pet raising Remote control of Mi Home App for smart Scene Interaction
Remote control of Mi Home App Timely maintenance reminders
Paired with the Mi Home/Xiaomi Home app, it can push reminders to your phone when it is necessary to add water, clean the fountain and replace the filter. Tap the function button or use App to switch between different modes for daily use.
Normal mode: 24h water dispensing
Smart mode: frequent water dispensing in the day and intermittent water dispensing at night
User-friendly indicator lights for real-time monitoring
The lights provide intuitive and easy-to-understand indications, while the transparent window enables real-time monitoring of water level. When there is insufficient water, the Mi Home/Xiaomi Home app and the red water level indicator on the fountain will remind you to top up the water.
Lift the handle
Automatic power-off for easily adding water
Lift the handle to turn off the fountain automatically for adding or replacing water. The fountain resumes operation when the lid is refitted.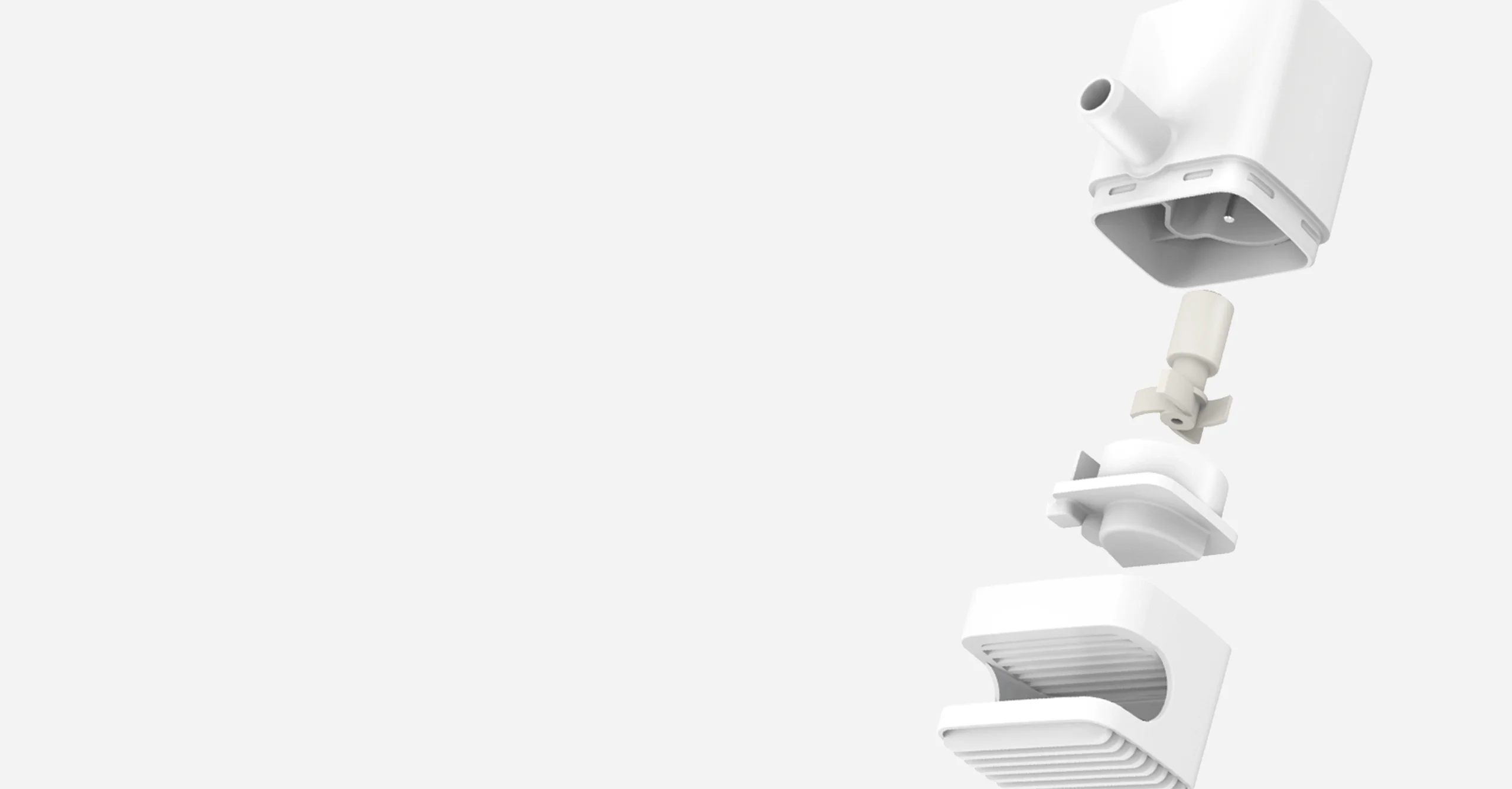 Effectively avoid blockages caused
by hair for smoother water
dispensing
Accumulated hair may cause blockages in the water pump. The filter has a
split design and magnetic levitation fan blades that detach easily for
regular cleaning, which effectively ensures high water quality for pets.

Easily detachable
magnetic levitation
fan blades

Regular cleaning
ensures water hygiene
*It is recommended to wash and clean the filter assembly and magnetic levitation fan blades of the
water pump every week to avoid blockages and proliferation of micro-organisms.
Simplified design, separated
power and water circuits
Simple, worry-free cleaning
The power circuitry is hidden and separated from the water
circuit, while the bright tank can be cleaned easily and
effortlessly. Please see the cleaning tips on the bottom for
specific cleaning steps.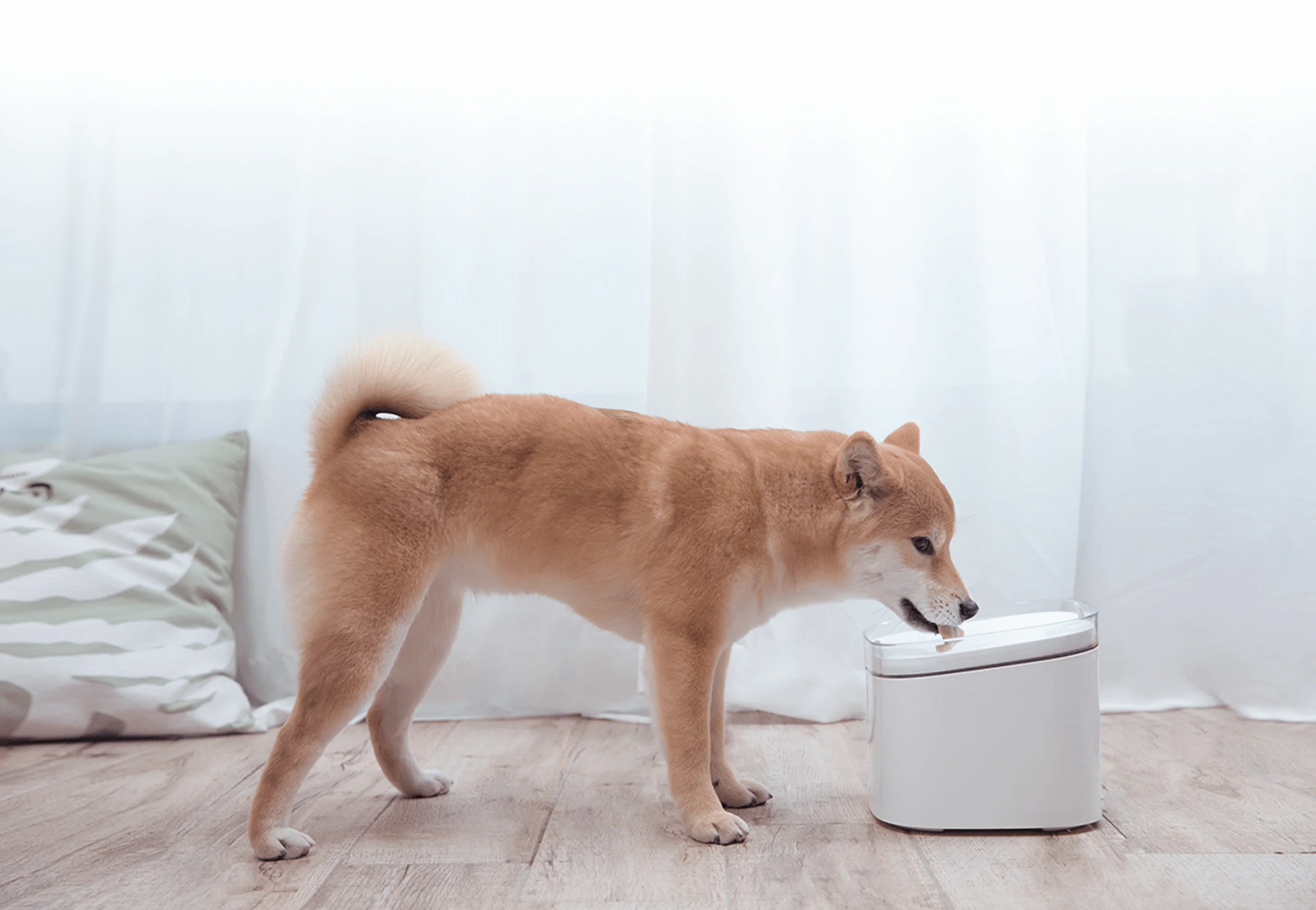 Made with food contact materials
Guaranteed quality with every sip
The fountain has been tested by an authoritative testing agency, while the water tank and lid conform to
requirements for food contact materials*, ensuring clean, high-quality and safe water for pets.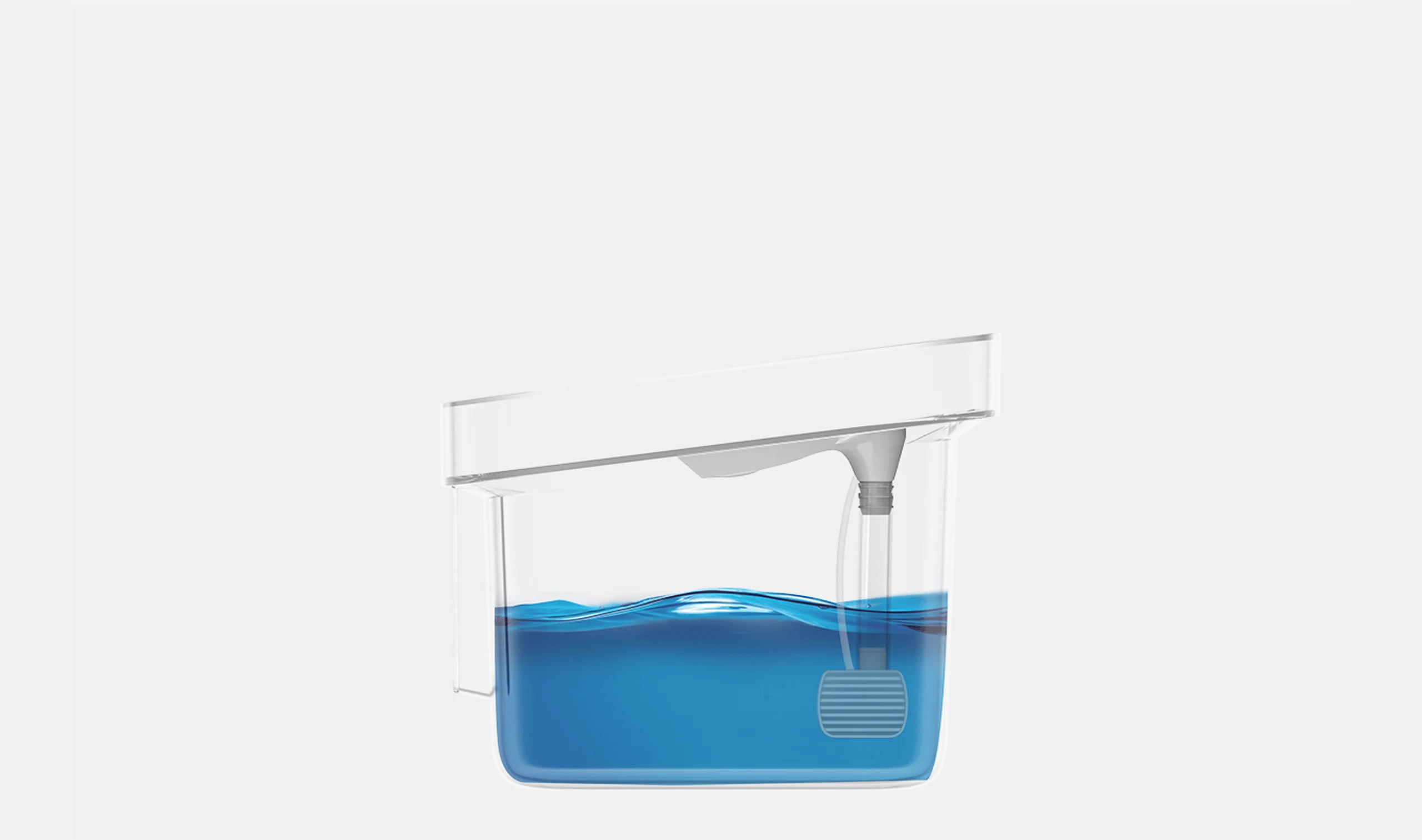 2L volume
Travel easy while your pet's water needs are met
The 2L volume satisfies the water requirement of a grown cat for 4-7 days*, dispensing safe and clean water for
your pet, so you can travel with peace of mind on short trips. The lid can also store water, dispensing a small
amount of emergency drinking water in the event of a power failure.
Careful safety details satisfies diverse needs
Smart power-off to prevent idling, nylon braided power cord, anti-slip mat and mode indicator that can be turned
off via the Mi Home/Xiaomi Home app: all details that cater to your diverse needs.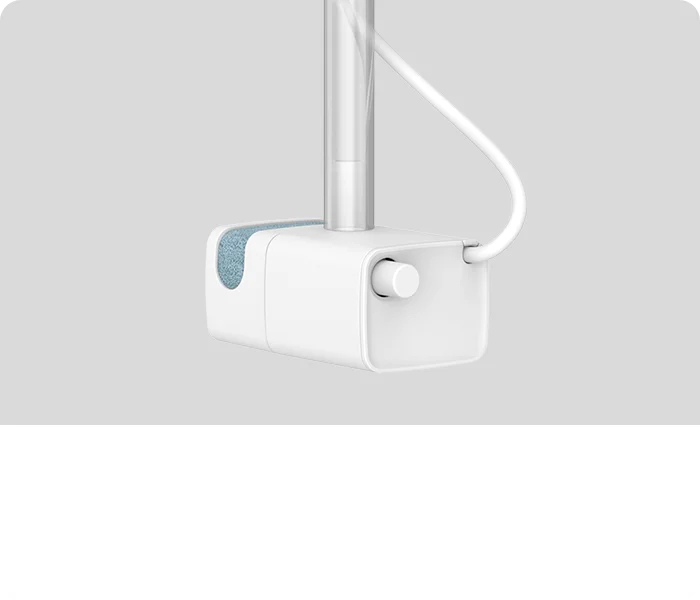 Smart power-off to prevent idling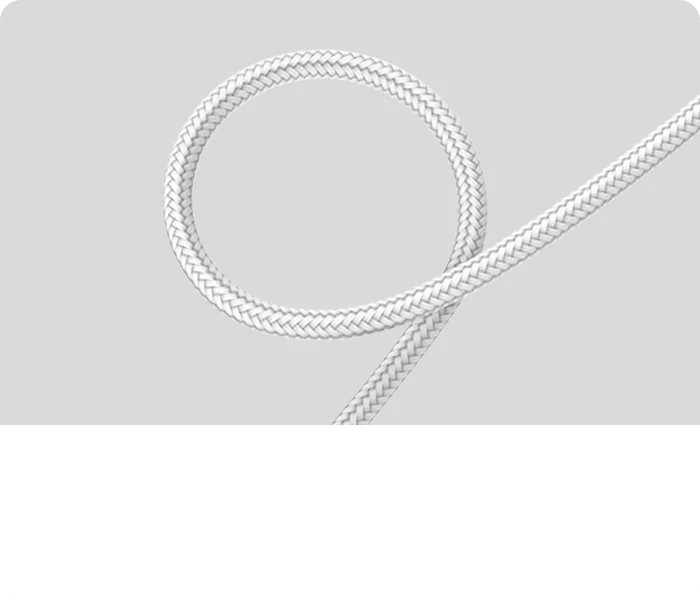 Bite-resistant nylon braided power cord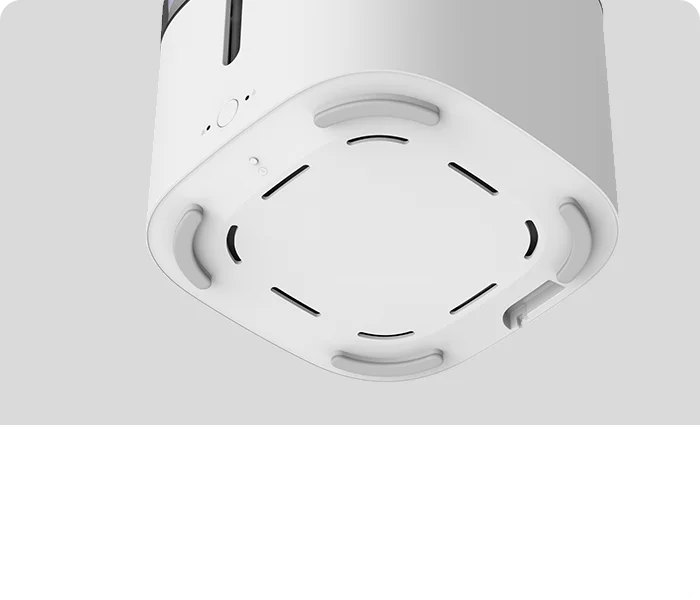 Double-layer mat for better stability and no
slipping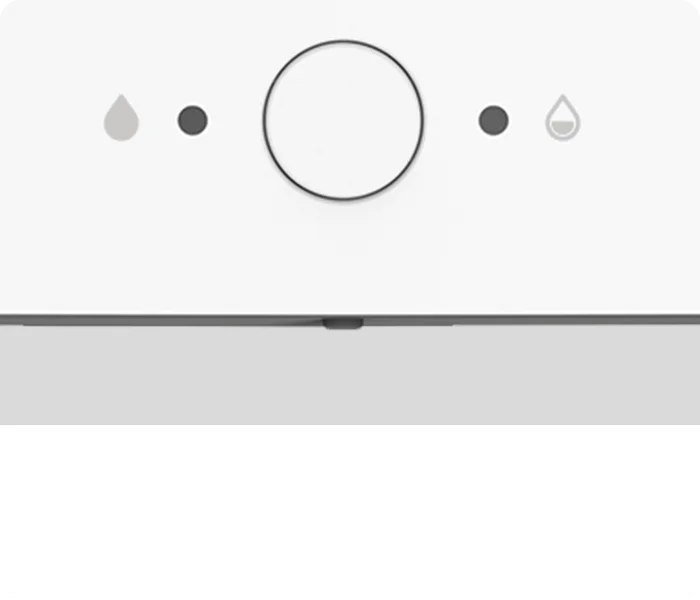 Turn off the indicator with one button, for
better sleep
Cleaning tips
It is recommended to clean the fountain components at least once a week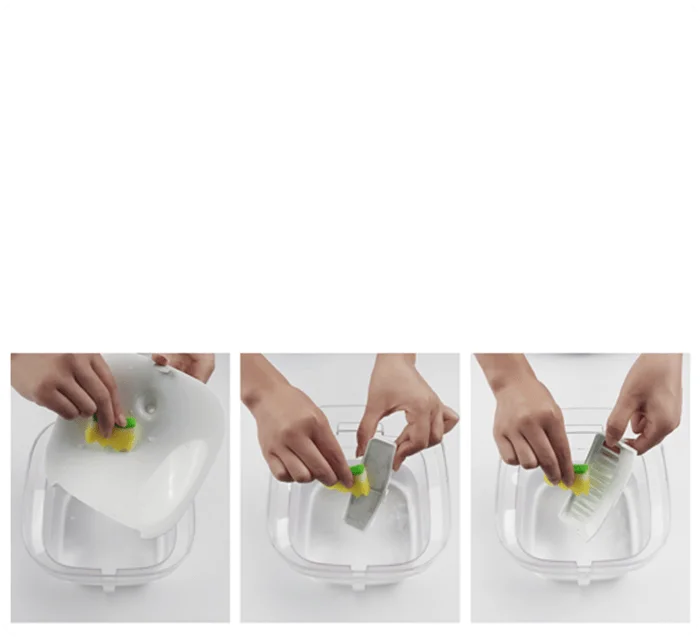 01 Remove and clean the lid, carbon filter
and filter tray, removing any hair or
debris.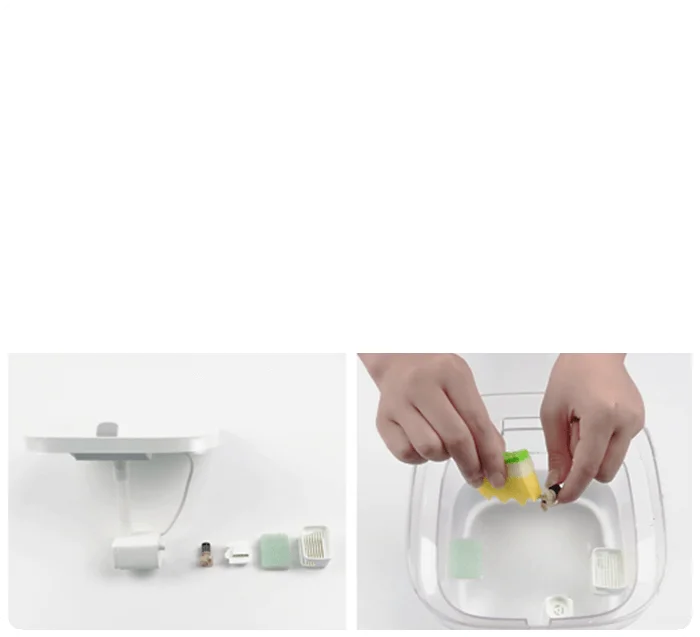 02 Remove and clean the water pump
filter assembly, water pump filter cover
and magnetic levitation fan blades,
removing any hair or debris.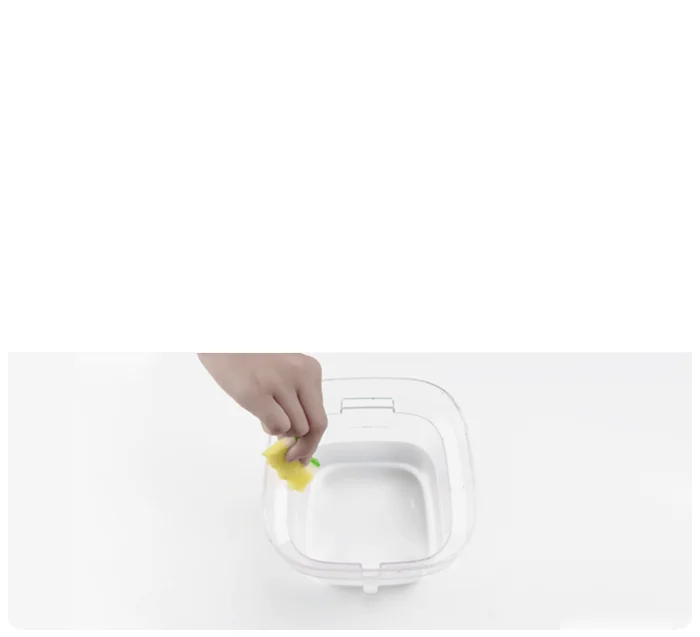 03 Clean inside the water tank and dry off
the outside of the tank.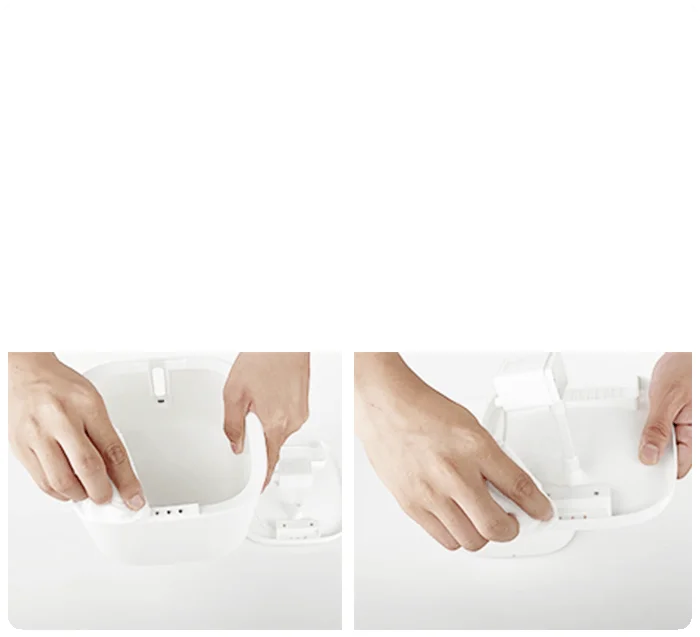 04 Use a dry soft cloth to wipe the spring
pin of the lid and the conductive column
of the base respectively, to keep the
spring pin and the conductive column dry
and clean.

05 After cleaning,
reassemble in reverse
order to removal and
check whether all
components are properly
installed.
Suitable for: cats and small to medium-sized dogs*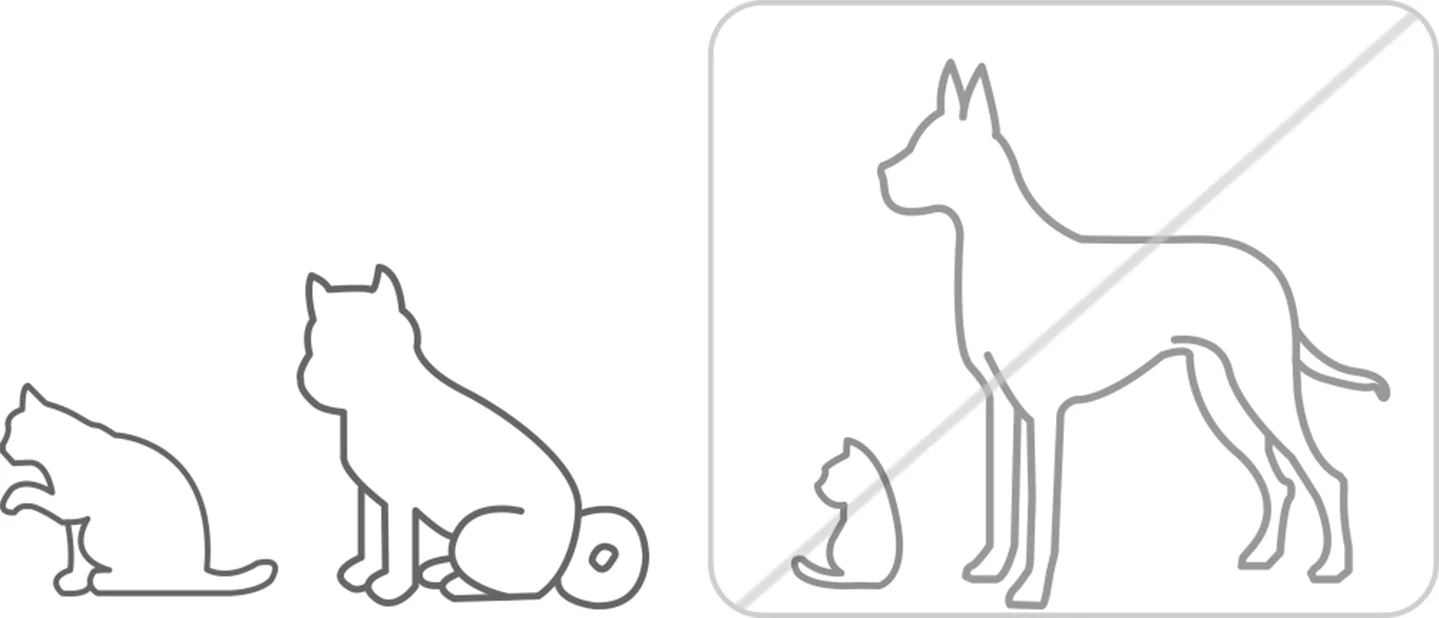 *All data referred to on this page is from the Maomao
Gougou Laboratory unless specified otherwise. Testing
data may vary depending on environmental changes.